We have separate and well-furnished hostel facilities for boys and girls. Every hostel is under the care and supervision of a faculty who is responsible for the discipline of the students.
A dedicated hostel block having 150 rooms with each room accommodating 4 students. The hostel block boasts of clean and hygienically maintained rest rooms for male and female students separately. A large study hall available with a warden supervising the studies of the hostel students.
MESS:
A mess housed in a separate building hosts around 300 students and faculties every day. The food is prepared with utmost care given to hygiene, quality and quantity. The Mess premises is cleaned periodically and maintained well. The food quality is excellent and periodic checks are done on the quality of food.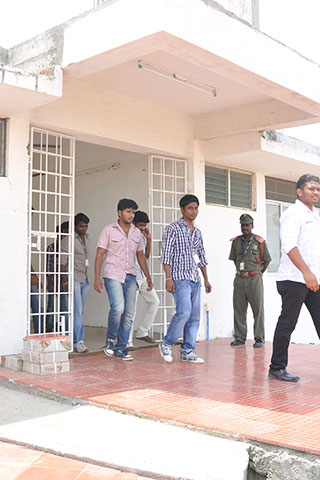 ---