A library is a place where people "lower their voices and raise their minds." The Library is situated in the main block, maintaining a stock of around 25000 books and ten dedicated internet connected systems for the e-library.
MEC's library is digital and well-stocked with books, journals and multimedia. The students have a wide range of books related to their topics to choose from as reference and widen their knowledge. Students can access copious print and online journals published by reputed publishers and institutions like IIT and NIT.
The e-library is wi-fi enabled and gives the students a first hand information of the current develoments in their related subjects To crown it all, we have INDEST-AICTE consortium services, inter-library loan linking services like DELNET, and the NPTEL facility, which allows students to listen to and view lectures of renowned professors from IITs and NITs directly through the LCD projectors installed in their classroom.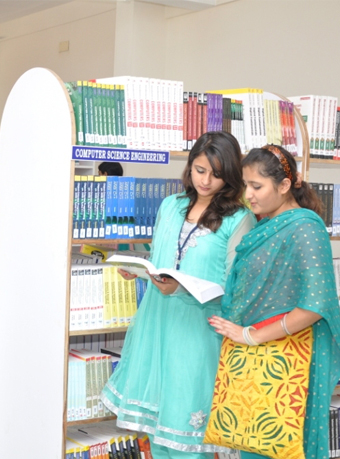 ---