The Industry-Institution interaction cell has taken various steps to have a healthy collaboration with the industry culminating in industry visits, guest lectures by eminents from industry, internships, special courses conducted by our faculty for industry employees etc.
Industry visits organized for the benefit of the students.


Latest industry visit: Aquasub engineering, Coimbatore.


Upcoming industry visits: 1. Dalmia Cements 2. Tamilnadu Newsprint and Papers Limited.


Around 15 guest lectures organized for the beginning of the next semester.


Internships negotiated and MOU signed with leading industrial houses.


CII, of whom the institution is a member, is helping the institution in liaising with leading industrial houses for all above MOU's.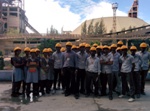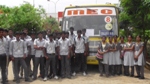 ---